4th Grade Homework Assignment Sheet Pam
updated for week of 03/12/18 - 03/16/18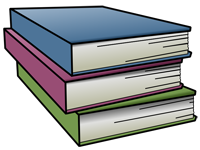 Reading:
(A chapter book is required at all times - 4th quarter book report details coming soon)
3rd Quarter Book Report Due last Friday (March 9th): Biographyclick here for book report
(Please see Language Arts page for details)
AZ Merit Practice: We will begin our practice for AZ Merit testing using pencil/paper and computer materials
Tests and Quizzes this week:
Spelling test make-up Tuesday, March 13
(Paul Bunyan) Reading Comprehension Test Wednesday, March 14
Make- up testing for District assessments Mon. and Tues. (March 12 and 13th)
Spelling:
Spelling Homework: Please have your child complete one "Day" on the spelling assignment sheet each night to practice the words. You can help your child by
looking for spelling patterns in the words and giving them a practice test the night before the test.
Writing - Complete all required writing assignments for the quarter
Gradebook Alert! There are many missing writing assignments in my gradebook! These are marked as follows:
"Student has not turned in this assignment (Due Feb.28th)
A new score will be given when work is turned in." If you see a grade marked 50%,
please ask your child to bring home their writing folder to complete missing assignments.
Parent help is encouraged!
Reading: (Continued from last week) "Paul Bunyan" Story begins on pg. 436
* See Language Arts page for details including vocabulary and skill work.
Genre- Tall Tales/Humerous stories that have characters with superhuman abilities.
Skill: Comprehension: Generalize - (Make a broad statement) Visualize - (picture something in your mind)
Writing Skill: Use transitional words and phrases to increase fluency in writing.
Poetry - Students will become familar with various genres of poetry
Happy Reading!
Mrs. Wagner
Fourth-graders at a Wisconsin Christian school were asked to name three "good" and "bad" reasons for slavery.
One mother was shocked to see the social studies assignment and contacted the school.
"It was the fact that she wanted my African-American son to name three good things for slavery. That's insulting," Trameka Brown-Berry said.
Brown-Berry's son responded to the question: "I feel that there is no good reason, that's why I did not write."
He finished the worksheet by writing: "I am proud to be black, because we are strong and brave."
"Not only was my son in an awful position, but the students who weren't black because it's that sort of mentality of not being able to see from another's perspective and only seeing your lens," Brown-Berry said. "That's what's dangerous. That's what keeps racism going."
In an apology statement, Our Redeemer Lutheran School said the teacher didn't clearly explain the assignment to students and their parents.
"We understand that, as presented, the words used showed a lack of sensitivity and were offensive. The purpose of the assignment was not, in any way, to have students argue that ANY slavery is acceptable -- a concept that goes against our core values and beliefs about the equality and worth of people of all races."
The school took the assignment out of the curriculum, and also plans on discussing sensitive topics with parents ahead of time in the future.
Brown-Berry believes she has set a good example for her son.
"I wanted to model for him what it means to voice your opinion and stand up for yourself and stand up for what's right. Because that leads to change," she said.
Principal Van Dellen said he'll be meeting with Brown-Berry Wednesday. He wouldn't say whether the teacher who handed out the assignment is being disciplined.
The-CNN-Wire
™ & © 2018 Cable News Network, Inc., a Time Warner Company. All rights reserved.